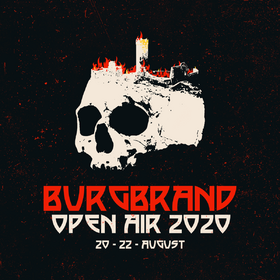 Milking the Goatmachine, Traitor, Osaka Rising u. v. m.
Willkommen beim Burgbrand Open Air! Hier könnt Ihr großartige Musik in einer einmaligen Location erleben. An den Hängen des Werratals, am Fuße der Brandenburg, westlich von Eisenach werdet Ihr größere und kleinere Acts der Metal, Stoner und Rock Szene zu sehen bekommen. Neben der einmaligen Lage, bieten wir euch eine familiäre Atmosphäre, ein Festival von Liebhabern, für Liebhaber. Für das leibliche Wohl ist auf jeden Fall gesorgt, es gibt Bier und Fleisch – aber natürlich auch andere Optionen (alkoholfrei, Longdrinks, vegetarisches Essen). Wenn ihr also den lokalen Underground unterstützen wollt, seid ihr bei uns genau richtig! Wir freuen uns auf euch! Euer Burgbrand Open Air Team Line-Up 2020: Milking The Goatmachine / Gorilla Monsoon / Traitor / Space Chaser / Pilsator / Skinned Alive / Osaka Rising / Chaos & Confusion / Infaust / Endlevel / Krachmucker TV live
Source: Burgbrand Musikkultur Club e.V.